PAGE SPEED OPTIMIZATION SERVICES
I establish effective communication channels with clients to gather detailed information about their project requirements. I listen to their needs, ask relevant questions, and clarify uncertainties to ensure a comprehensive understanding.
Website Performance Audit
Before I start the Page Speed Optimization project, I always try to audit your current website's performance. I use tools like Google PageSpeed Insights, GTmetrix, or Pingdom to identify areas where your website can be optimized for faster loading times.
Optimize Images & Media Assets
Large image and media file sizes can significantly impact page load times. Compress and resize images to an appropriate size without compromising quality. Consider using modern image formats like WebP, which provide better compression algorithms. I use leverage lazy loading techniques to delay loading non-critical images and videos until they are visible in the viewport.

At first, I reduce the number of HTTP requests by combining multiple CSS and JavaScript files into fewer files. After that, I minify these files to remove unnecessary characters, spaces, and line breaks. Finally,
I use leverage browser caching to instruct the user's browser to store specific resources temporarily, reducing the need for repeated requests and enhancing subsequent page loads.

Optimize Server Response Time
I try to evaluate your hosting environment and ensure it can handle the anticipated traffic volume. I consider implementing content delivery networks (CDNs) to cache static assets and serve them from servers geographically closer to your website visitors. Furthermore,
I enable HTTP/2 protocol support to allow concurrent file transfers and improve server response times.

Monitor & Test Performance
Page speed optimization is an ongoing process. I regularly monitor your website's performance using tools like Google Analytics or other performance-monitoring platforms. I run regular tests and track key performance indicators to identify any regressions or areas that require further improvement.
Boost Your Website's Performance with Expert Page Speed Optimization Services
In today's digital age, where users demand fast and seamless online experiences, the speed at which your website loads can make or break its success. Slow-loading websites frustrate visitors and harm your search engine rankings and overall user engagement. That's why investing in professional page speed optimization services is crucial. Enhancing your website's loading speed can significantly improve user satisfaction, increase conversions, and gain a competitive edge in the online marketplace.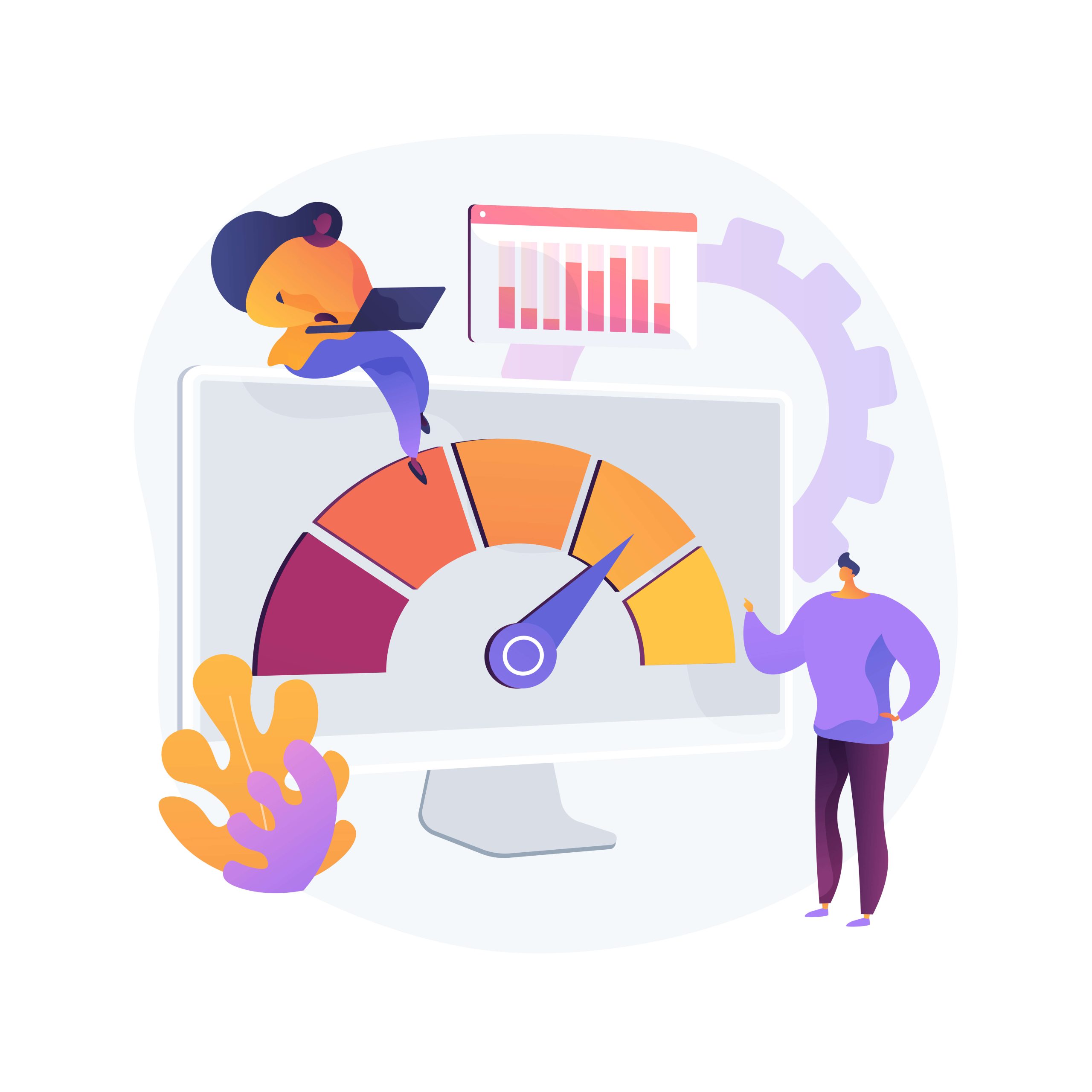 As a seasoned WordPress designer and developer, I possess extensive expertise in optimizing the page speed of WordPress websites. If you need someone to enhance your website's performance, I can certainly assist you in implementing a range of practical techniques.
I utilize premium plugins such as WP Rocket, Smush Pro, and Hummingbird Pro to achieve optimal results. Rest assured, you won't need additional plugins, as I already possess them.
Why Page Speed Optimization Matters:
Enhanced User Experience: Visitors expect instant access to information, and a slow website can quickly turn them away. By optimizing your website's speed, you create a positive user experience that encourages visitors to stay longer, explore more, and ultimately convert into customers.
Search Engine Rankings: Search engines like Google consider page speed a crucial ranking factor. Faster-loading websites rank higher in search results, improving your visibility and driving organic traffic to your site. Our page speed optimization services ensure that your website meets search engine requirements and gains a competitive advantage.
Mobile Responsiveness: Mobile devices have become the primary means of accessing the internet. Slow-loading websites on mobile devices can result in high bounce rates and lost opportunities. Our experts employ mobile-specific optimization techniques to ensure your website loads quickly and seamlessly on smartphones and tablets.
Discover the Difference: Get Everything You Need Here
A trusted destination offering a wide range of products and services tailored to your requirements.
Harnessing the Power of Collaboration: Work Smarter, Not Harder
My recent work pushes the boundaries of innovation, creating cutting-edge solutions for a rapidly evolving world.
Pricing made simple and fair
Ensuring fairness by providing clear and accessible pricing information.
Basic
Page Speed Optimization
Number of Revisions - Unlimited

Software Version Upgrade - Yes
Standard
Page Speed Optimization
Number of Revisions - Unlimited

Software Version Upgrade - Yes

Database Optimization - Yes
Advance
Page Speed Optimization
Number of Revisions - Unlimited

Software Version Upgrade - Yes

Database Optimization - Yes
Client feedback is an invaluable source of motivation and validation. It lets me know I am making a meaningful difference in their lives and businesses.
Abdul, I had a huge 7-Day international event to plan. It took months to build this event and you showed consistent Quality in your work throughout the journey. It required two intricate websites, a lot of tech support, and someone dedicated and equally talented. I admire your tech knowledge/skills (you resolved every challenge we encountered right away) and this project truly benefitted from your commitment. ⭐⭐⭐⭐⭐
Abdul has been my tech-rock for the past year or so; solving tech issues promptly - website down, website hacked, glitches, building amazing entire websites and landing pages - all WordPress related tasks completed to perfection... or close to it, and after feedback making it perfect or better than I imagined. Not only was he doing all of our web-work for multiple websites (www.MapsGlobalEvents.com, www.VibrantLivingSummits.com, www.TheMarketingNinjaPRO.com, and several others), he also was scheduling all of our Social Media posts to all social platforms. I highly recommend him.⭐⭐⭐⭐⭐
I would defenitly recommend Abdul 10x times for his work, other than the brilliant job he did for me, we became good friends and thanks to LinkedIn for this oppurtunity, Abdul is a genius man when it comes to understanding what he's doing, he loves his work and he never hesitates to do it fully, he's a man on his word and trust worthy person when it comes to pass him everything and just lay down watch him how he do it, I would definitely work with him again and I would recommend him to anyone who reviews his profile. ⭐⭐⭐⭐⭐
Abdul completed the job that I needed very quickly and professionally. He made all the necessary adjustments to the images instead of having my team correct them. His communication was constant and he made sure everything was reviewed to what we wanted and even went above and beyond to fix a couple of things that we were unaware of but needed to be addressed. We will definitely use him and his services in the future. ⭐⭐⭐⭐⭐
Abdul did a great job speeding up my website. Where other freelancers failed, he kept going until the result was achieved. He worked hard, was very communicative and went above and beyond to solve my issues. Great freelancer. Would definitely recommend to anyone who wants to speed up their website, or just needs hulp building their website. I will hire him again in the future! ⭐⭐⭐⭐⭐
Abdul Mabud is a legend after working with 4 freelancers and paying a lot of and wasting a lot of time, i finally found a good freelancer on this platform. I would never work with anyone else from now!! Don't waste your money anywhere else guys he deserves all the praise there is. ⭐⭐⭐⭐⭐
I used similar services from a different freelancer before and basically all they did was install automated plugins and reduce image sizes. This wasn't the case with Abdul Mabud- I am satisfied about the final results! He took great care of all the aspects and took extra time to optimise my external services (GA, Mailchimp, HTML issues). The results are great, for me it was money very well spent. Thank you. Highly Recommended. ⭐⭐⭐⭐⭐


Highlights the importance of building strong relationships and partnerships.