Understand client requirements
I research your target audience's demographics, preferences, and online behaviors. I gain insights into their search intent, keywords, and the topics that interest them. This information guides my content creation and optimization efforts.

I identify relevant keywords and phrases that align with your website's content and target audience. I use paid keyword research tools to discover search volumes, competition levels, and related keywords. I select a mix of high-value, long-tail, and low-competition keywords to optimize my content effectively.

I research and analyze your competitors' websites that are ranking well in search engine results. I identify their targeted keywords, content strategies, and backlink profiles. This analysis helps me to understand the competitive landscape and find opportunities to differentiate and outrank them.
Conduct on-page SEO analysis
I evaluate your website's current SEO performance by conducting an on-page analysis. I assess factors such as page load speed, mobile-friendliness, meta tags, URL structure, and internal linking. I identify areas for improvement and optimization to enhance user experience and search engine visibility.

I research and analyze the backlink profiles of authoritative websites in your industry. I identify high-quality, relevant websites that could potentially link to your content. I Develop a link-building strategy to acquire quality backlinks and improve your website's authority and rank potential.

Stay updated with algorithm changes
I keep up with search engine algorithm updates, particularly those from major search engines like Google. I stay informed about the latest best practices, guidelines, and trends in SEO. I regularly monitor industry blogs, forums, and reputable SEO publications to adapt your strategy accordingly.
Drive Organic Traffic and Increase Rankings with Expert SEO Services
In today's digital landscape, having a solid online presence is essential for businesses of all sizes. Search Engine Optimization (SEO) services are crucial in improving website visibility, driving organic traffic, and increasing online conversions. With the right SEO strategy, businesses can enhance their online performance, outrank competitors, and achieve long-term growth. Discover how professional SEO services can help propel your business to new heights.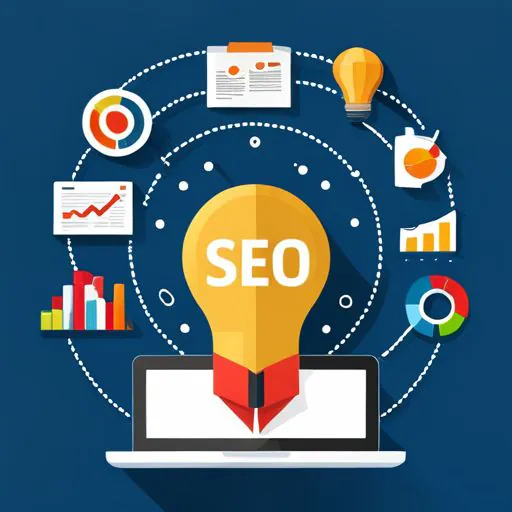 Enhance Website Visibility: Professional SEO services are designed to improve your website's visibility in search engine results pages (SERPs). Through thorough keyword research, on-page optimization, and content development, SEO experts ensure your website ranks higher for relevant search queries, attracting targeted organic traffic.
Increase Organic Traffic: Organic traffic is the lifeblood of any successful online business. By optimizing your website's structure, content, and user experience, SEO services can significantly increase organic traffic. With higher-quality traffic, you have a greater chance of attracting qualified leads and converting them into customers.
Outrank Competitors: In today's competitive online landscape, you must outrank your competitors. SEO services provide in-depth competitor analysis, allowing you to identify their strategies and find opportunities to surpass them. By implementing effective SEO techniques, you can climb the search engine rankings and establish your business as an industry leader.
Targeted Keyword Optimization: SEO services include comprehensive keyword research to identify your business's most relevant and profitable keywords. By strategically incorporating these keywords into your website's content, meta tags, and headings, you increase your chances of ranking higher for targeted searches and reaching your ideal audience.
Technical SEO Optimization: A well-optimized website requires not only quality content but also technical excellence. SEO services encompass technical optimization, which involves optimizing website speed, mobile-friendliness, crawlability, and indexability. Ensuring your website meets search engine requirements improves its overall performance and visibility.
Content Development and Optimization: Compelling and informative content is the backbone of successful SEO. Professional SEO services include content development and optimization, ensuring your website offers valuable information that engages visitors and satisfies search engine algorithms. You can attract and retain your target audience by creating high-quality, keyword-rich content.
Link Building and Authority Development: Building high-quality backlinks is a vital aspect of SEO. SEO services employ link-building strategies to establish your website's authority and credibility. Through ethical link acquisition, content promotion, and outreach, your website gains valuable backlinks from reputable sources, improving its search engine rankings.
Data-driven Analysis and Reporting: SEO services provide comprehensive data analysis and reporting to measure the effectiveness of your SEO campaigns. With detailed reports on keyword rankings, website traffic, and user behavior, you can track the progress of your SEO efforts and make informed decisions for ongoing optimization.
Continuous SEO Adaptation: SEO is an ever-evolving field, and staying ahead requires continuous adaptation. Professional SEO services remain up-to-date with the latest algorithm changes and industry trends. By continuously refining and adapting your SEO strategy, you can maintain a competitive edge and ensure long-term success.
Results-Driven Approach: Professional SEO services are results-driven, aiming to deliver tangible outcomes for your business. Whether increasing organic traffic, improving conversion rates, or boosting online visibility, SEO experts work towards specific goals and provide measurable results that contribute to your business's overall success.
Investing in professional SEO services is wise for businesses seeking to thrive digitally. By leveraging the expertise of SEO professionals, you can enhance your website's visibility, attract targeted organic traffic, outrank competitors, and achieve sustainable growth. Stay ahead of the competition and drive online success with effective SEO services tailored to your business needs.
Discover the Difference: Get Everything You Need Here
A trusted destination offering a wide range of products and services tailored to your requirements.
Pricing made simple and fair
Ensuring fairness by providing clear and accessible pricing information.
Keywords Research
On Page SEO
Off Page SEO
Keywords Research
Basic
20 Keywords Research
Number of Competitors Researched – 3

Number of Keywords Researched – 20
Standard
35 Keywords Research
Number of Competitors Researched – 4

Number of Keywords Researched – 35
Advance
60 Keywords Research
Number of Competitors Researched – 5

Number of Keywords Researched – 60
On Page SEO
Off Page SEO
Client feedback is an invaluable source of motivation and validation. It lets me know I am making a meaningful difference in their lives and businesses.
Abdul, I had a huge 7-Day international event to plan. It took months to build this event and you showed consistent Quality in your work throughout the journey. It required two intricate websites, a lot of tech support, and someone dedicated and equally talented. I admire your tech knowledge/skills (you resolved every challenge we encountered right away) and this project truly benefitted from your commitment. ⭐⭐⭐⭐⭐
Abdul has been my tech-rock for the past year or so; solving tech issues promptly - website down, website hacked, glitches, building amazing entire websites and landing pages - all WordPress related tasks completed to perfection... or close to it, and after feedback making it perfect or better than I imagined. Not only was he doing all of our web-work for multiple websites (www.MapsGlobalEvents.com, www.VibrantLivingSummits.com, www.TheMarketingNinjaPRO.com, and several others), he also was scheduling all of our Social Media posts to all social platforms. I highly recommend him.⭐⭐⭐⭐⭐
I would defenitly recommend Abdul 10x times for his work, other than the brilliant job he did for me, we became good friends and thanks to LinkedIn for this oppurtunity, Abdul is a genius man when it comes to understanding what he's doing, he loves his work and he never hesitates to do it fully, he's a man on his word and trust worthy person when it comes to pass him everything and just lay down watch him how he do it, I would definitely work with him again and I would recommend him to anyone who reviews his profile. ⭐⭐⭐⭐⭐
Abdul completed the job that I needed very quickly and professionally. He made all the necessary adjustments to the images instead of having my team correct them. His communication was constant and he made sure everything was reviewed to what we wanted and even went above and beyond to fix a couple of things that we were unaware of but needed to be addressed. We will definitely use him and his services in the future. ⭐⭐⭐⭐⭐
Abdul did a great job speeding up my website. Where other freelancers failed, he kept going until the result was achieved. He worked hard, was very communicative and went above and beyond to solve my issues. Great freelancer. Would definitely recommend to anyone who wants to speed up their website, or just needs hulp building their website. I will hire him again in the future! ⭐⭐⭐⭐⭐
Abdul Mabud is a legend after working with 4 freelancers and paying a lot of and wasting a lot of time, i finally found a good freelancer on this platform. I would never work with anyone else from now!! Don't waste your money anywhere else guys he deserves all the praise there is. ⭐⭐⭐⭐⭐
I used similar services from a different freelancer before and basically all they did was install automated plugins and reduce image sizes. This wasn't the case with Abdul Mabud- I am satisfied about the final results! He took great care of all the aspects and took extra time to optimise my external services (GA, Mailchimp, HTML issues). The results are great, for me it was money very well spent. Thank you. Highly Recommended. ⭐⭐⭐⭐⭐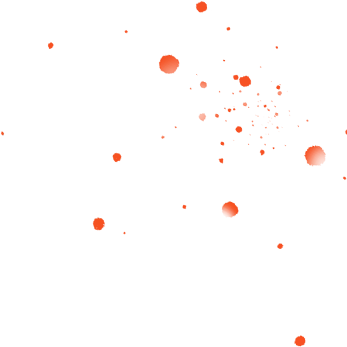 Highlights the importance of building strong relationships and partnerships.