Understand client requirements
I try discussing the project with my client to clearly understand their goals, objectives, and expectations. I ask questions about their brand, target audience, desired functionalities, and aesthetic preferences. This information guides my research and ensures alignment throughout the design process.

Explore the industry and competitors
I research the client's industry to gain insights into its trends, target audience demographics, and competitors' websites. I analyze competitors' websites to understand their design approaches, user experiences, and unique selling points. This research helps me identify opportunities for differentiation and create a compelling web design.

Study target audience preferences
I research for the client's target audience to understand their needs, preferences, and online behaviors. I identify their demographic information, interests, and pain points. This research enables me to create user-centered designs that resonate with the intended audience and deliver a seamless user experience.

Stay updated with design trends
Continuously I research and explore the latest design trends, emerging technologies, and best practices in web design. This includes studying popular website layouts, color schemes, typography choices, and navigation patterns. I incorporate relevant trends to create visually appealing and modern websites.
Consider usability and accessibility
I research usability principles and accessibility guidelines to ensure my designs are intuitive and inclusive. I study user experience (UX) design principles, such as user flows, wireframing, and prototyping, to create designs prioritizing ease of use and straightforward navigation.

Once my design is implemented, I conduct user testing and gather feedback to evaluate its effectiveness. I observe users interacting with the website, analyze their behavior, and collect their opinions. This research-driven approach helps me identify improvement areas and inform future design iterations.
Captivate Your Audience: Innovative Web Design Service
Welcome to my web design service. I combine creativity and functionality to create impressive, engaging, user-friendly websites. I am a web designer and developer passionate about capturing my brand's essence and creating unique online experiences that resonate with my target audience.
With a deep understanding of the latest design trends and technologies, I create visually appealing websites that offer seamless navigation and an optimal user experience. From responsive layouts that adapt to different devices to intuitive interfaces that guide users effortlessly, he ensures that his website is accessible and user-friendly for all visitors.
My web design services are customized to your specific needs and goals. By taking the time to understand your brand identity, audience, and business goals, I can create a website that reflects your vision and communicates your message effectively. Whether you need a simple brochure website, an e-commerce platform, or a dynamic web application, I have the expertise to bring your ideas to life.
Search engine optimization (SEO) is integral to our web design services. Optimize your website structure, content, and meta tags to improve your visibility in search engine results, increase organic traffic, and enhance your online presence. Incorporating SEO best practices into your design and development process will help your website rank higher and attract more relevant visitors. Security is paramount in today's digital environment. My web design services take that seriously. I have implemented robust security measures to protect our website from cyber threats and protect sensitive data and user information. From SSL certificates to secure payment gateways, I take every precaution to create a safe online environment for you and your users.
My web design services don't end when you launch your website. I provide ongoing support and maintenance to keep your  website up-to-date, secure, and optimized. From regular backups and software updates to performance monitoring and troubleshooting, I take care of the technical aspects so you can focus on running your business.
In my web design services, I believe in building long-term relationships with my clients. I value open communication, transparency, and collaboration throughout the design process. Your satisfaction is my number one goal, and I strive to exceed your expectations by providing a website that meets your needs and sets us apart from the competition.
Ready to take your online presence to the next level? Contact with me today. Create an engaging website that showcases your brand, increases conversions, and leaves a lasting impression on your audience. 
Discover the Difference: Get Everything You Need Here
A trusted destination offering a wide range of products and services tailored to your requirements.
Pricing made simple and fair
Ensuring fairness by providing clear and accessible pricing information.
PSD to HTML
Number of Revisions – Unlimited

Browser Compatibility – Yes
Standard
2 Pages PSD to HTML
Number of Revisions – Unlimited

Browser Compatibility – Yes
Advance
5 Pages PSD to HTML
Number of Revisions – Unlimited

Browser Compatibility – Yes
Web Design
Client feedback is an invaluable source of motivation and validation. It lets me know I am making a meaningful difference in their lives and businesses.
Abdul, I had a huge 7-Day international event to plan. It took months to build this event and you showed consistent Quality in your work throughout the journey. It required two intricate websites, a lot of tech support, and someone dedicated and equally talented. I admire your tech knowledge/skills (you resolved every challenge we encountered right away) and this project truly benefitted from your commitment. ⭐⭐⭐⭐⭐
Abdul has been my tech-rock for the past year or so; solving tech issues promptly - website down, website hacked, glitches, building amazing entire websites and landing pages - all WordPress related tasks completed to perfection... or close to it, and after feedback making it perfect or better than I imagined. Not only was he doing all of our web-work for multiple websites (www.MapsGlobalEvents.com, www.VibrantLivingSummits.com, www.TheMarketingNinjaPRO.com, and several others), he also was scheduling all of our Social Media posts to all social platforms. I highly recommend him.⭐⭐⭐⭐⭐
I would defenitly recommend Abdul 10x times for his work, other than the brilliant job he did for me, we became good friends and thanks to LinkedIn for this oppurtunity, Abdul is a genius man when it comes to understanding what he's doing, he loves his work and he never hesitates to do it fully, he's a man on his word and trust worthy person when it comes to pass him everything and just lay down watch him how he do it, I would definitely work with him again and I would recommend him to anyone who reviews his profile. ⭐⭐⭐⭐⭐
Abdul completed the job that I needed very quickly and professionally. He made all the necessary adjustments to the images instead of having my team correct them. His communication was constant and he made sure everything was reviewed to what we wanted and even went above and beyond to fix a couple of things that we were unaware of but needed to be addressed. We will definitely use him and his services in the future. ⭐⭐⭐⭐⭐
Abdul did a great job speeding up my website. Where other freelancers failed, he kept going until the result was achieved. He worked hard, was very communicative and went above and beyond to solve my issues. Great freelancer. Would definitely recommend to anyone who wants to speed up their website, or just needs hulp building their website. I will hire him again in the future! ⭐⭐⭐⭐⭐
Abdul Mabud is a legend after working with 4 freelancers and paying a lot of and wasting a lot of time, i finally found a good freelancer on this platform. I would never work with anyone else from now!! Don't waste your money anywhere else guys he deserves all the praise there is. ⭐⭐⭐⭐⭐
I used similar services from a different freelancer before and basically all they did was install automated plugins and reduce image sizes. This wasn't the case with Abdul Mabud- I am satisfied about the final results! He took great care of all the aspects and took extra time to optimise my external services (GA, Mailchimp, HTML issues). The results are great, for me it was money very well spent. Thank you. Highly Recommended. ⭐⭐⭐⭐⭐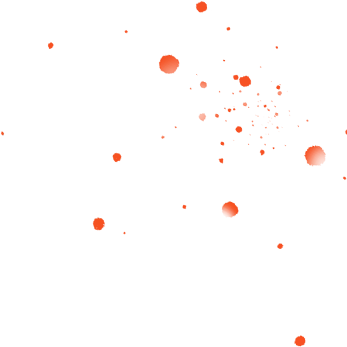 Highlights the importance of building strong relationships and partnerships.